Doctors and specialists
We work with the best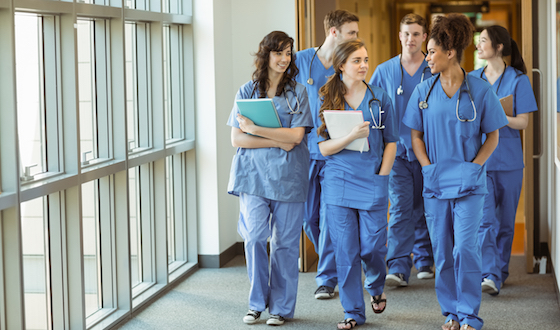 In Austria, we believe that education and training of our physicians and medical personnel are paramount. Upon successful completion of medical school, doctors can decide whether to persue a career as general practitioner or, alternatively, further specialization. Some physicians realize their potential in research and continue their careers as subspecialists in a university clinic.
Most Austrian physicians have their own medical practice, whether or not they work in a hospital. The majority hold contracts with the state health insurance (HMO or preferred provider), avoiding extraneous costs. 99% of Austria's inhabitants have mandatory public health insurance and are in posession of an e-card, which entitles them to treatment in medical practices or hospitals without any additional fees. Renowned physicians and medical professors are primarily situated in private medical practices, where they treat their patients at additional expense.
Private patients and foreign patients paying for themselves have the alternative of selecting their own specific physician, either in a private clinic or medical practice. There is a multitude of medical professionals with specific subspecialties. For this reason AUSTRIAN HEALTH individually selects the best specialists for treatment according to each particular inquiry.
In general, it can be said that excellent and highly-qualified medical professionals are abundant in Austria and not limited to such as those bearing PhD's. The global spectrum of AUSTRIAN HEALTH invariably assures competent recommendations for health care providers in Austria.